Eğitim paketi
Teyitçilik evrenine giriş
Teyit ekibinden uzman teyitçilerin verdiği üç eğitimden oluşan bu paket, teyitçiliğe dair temel kavramlar, yanlış bilgi sorununa karşı kullanabileceğiniz araç ve yöntemler, yanlış bilgiyle mücadele metotları, dijital iz sürme teknikleri, yanlış bilgi psikolojisi gibi birçok konuyu kapsıyor.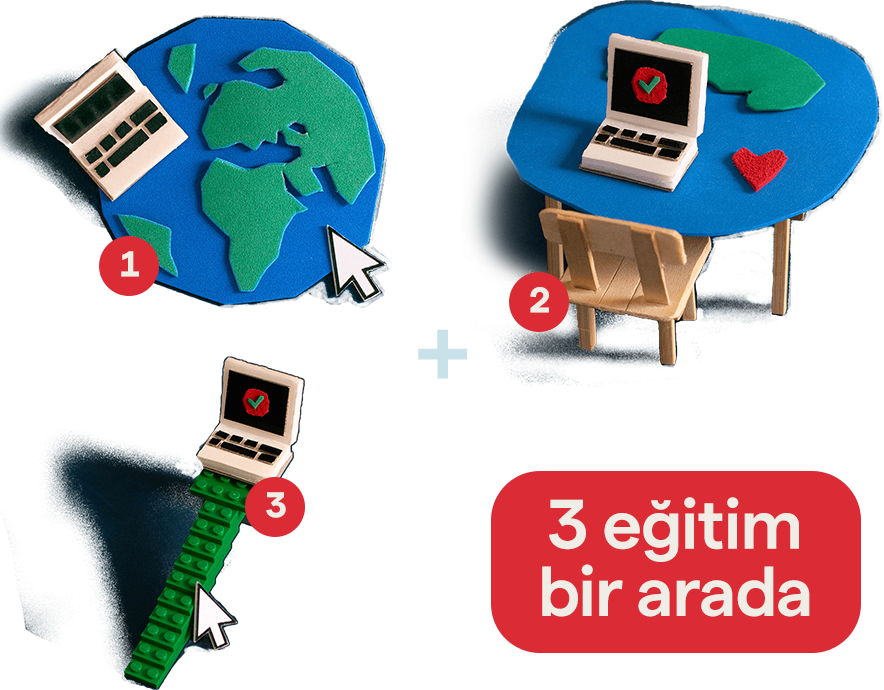 \Learnworlds\Codeneurons\Pages\ZoneRenderers\CourseCards
Sıradaki eğitimden ilk siz haberdar olun
TEYİT'İN ÇALIŞMA MASASI
Emre İlkan Saklıca
Teyit'te 2019'dan beri yazı işleri sorumlusu olarak çalışıyor. Gazetecilik kariyerine Kanal B'de başladı ve 2019'a kadar 10 yıl boyunca haber programı Güncel'i hazırlayıp sundu. Farklı platformlar için yazılar kaleme aldı, medyada yöneticilik yaptı.
Empty space, drag to resize
TEYİTÇİNİN KAVRAMSAL DÜNYASI
Hanife Kardelen Işık
Teyit'te eleştirel dijital okuryazarlık alanındaki eğitim çalışmalarında eğitim sorumlusu. Uluslararası örgütler ve hak-temelli çeşitli sivil toplum kuruluşlarında gönüllü ve profesyonel olarak çalıştı. Öğrenme ortamları, hafızalaştırmanın pedagojisi, diyalog ve barış kültürü eğitimi alanlarında çalışmaya devam ediyor.
Empty space, drag to resize
TEYİTÇİNİN ARAÇ KUTUSU
Ezgi Toprak
Milliyet gazetesi ve CNN Türk'te stajyerlik yaptı. Bir yapım şirketinde editör olarak çalıştı. Şu anda Teyit'te şüpheli bilgileri inceliyor, bilgi düzensizliği ve yaygın yanlış bilgiler konusunda derinlemesine dosya içerikleri hazırlıyor. Teyit'in video içeriklerinin yazımı ve çekimi süreçlerinde yer alıyor.
Empty space, drag to resize